There are objects, design procedures, manufacturing processes and traditional means of usage which are deeply engraved in time.
Restart begins by taking a fresh look at them from a different perspective. It isolates these objects, sets them in new form and combines them to create alternative contexts around them.
This is not a quest for input for new forms, which certainly are not lacking on the design scene, it is actually a means of studying and reactivating things and situations which have left an indelible trace in the memory.
Ranging from anonymous design – which Munari and Castiglioni were so fond of – to big-name design, from nature to artifice, and from the humble to the ceremonial, Restart provides an alphabet for writing dialogues with the present and creating short-circuits between what no longer exists and what does not yet exist.
With their sleek swivel arms and warm brass finish, these lamps are just the opposite, yet the thin silhouette allows for a light (as in, not heavy) touch in any interior, allowing other elements to take center stage.
Three versions available: Long Wall Lamp, Short Wall Lamp, and Table Lamp.
RestartMilano (a project by Italian Designer, Maurizio Navone).
Material: Brass / Tubular brass swivel arm with brass bulb cap.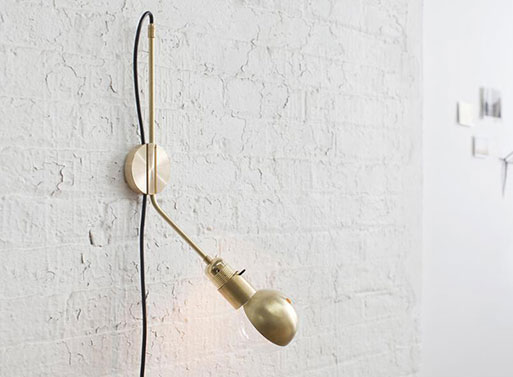 Link: http://www.betterlivingthroughdesign.com/accessories/restartmilano-lamps